A contemporary catering concept
H&A Catering specialise in delicious grazing tables, sharing platters and tapas and offer a contemporary catering concept at weddings, corporate events and smaller intimate gatherings.  We are pleased to offer you a variety of catering options in this regard, all guaranteed to captivate your guests!
Grazing tables can be installed practically anywhere inside or outdoors all we require is a table or space to enable the set up. Our grazing table options include: mezze,  canapes, high teas, and our popular pie station!
DOWNLOAD MENU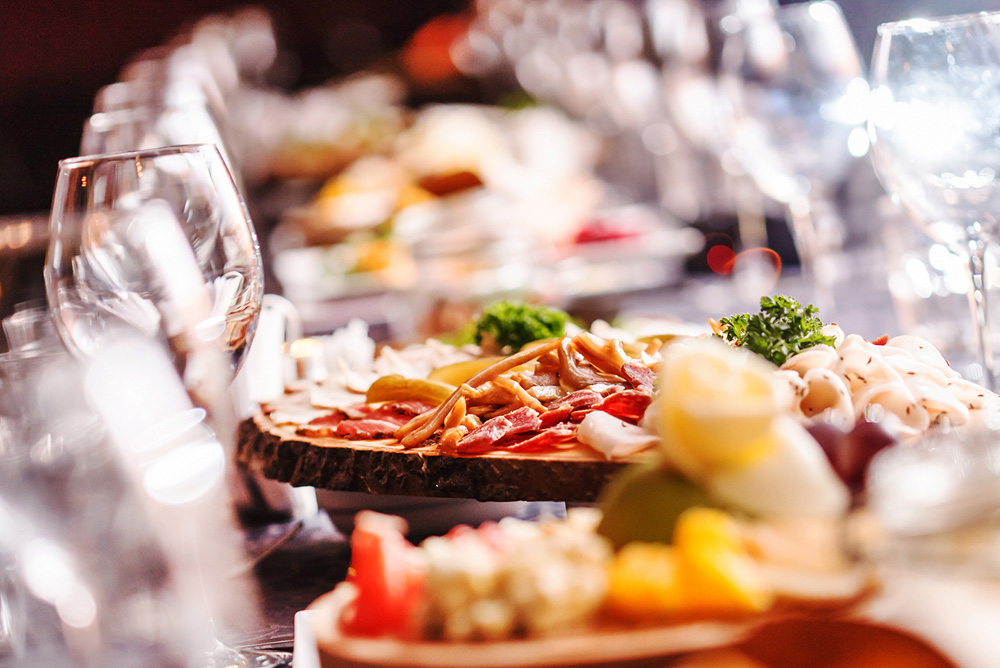 Sharing platters are served to the middle of the table for guests to help themselves; they are a wonderful way to break the ice and offer an informal dining experience. A sure way to get your guests talking at the table and feeling relaxed!
DOWNLOAD MENU
Tapas is a variety of small sharing dishes from Spanish cuisine offering a large variety options for you and your guests to feast on. Served in stages throughout the meal, Tapas offers a relaxed way of dining and helps brings guests together.
DOWNLOAD MENU
"Wow what a catering company. You have been fantastic! You were so much more than just a catering company you helped with so many other things and we couldn't of asked for anything better on our special day. The afternoon tea, pizza and paella were amazing, delicious and tasty. Thank you!"
Speak to us about our grazing tables…
Whether you are looking for a small intimate occasion or planning a lavish wedding, H&A catering are here to help! For more information about our catering services in North Devon and surrounding areas, please contact us.
07580 255 791
helen@hacatering.biz