Your wedding day is the most important day of your life!
H&A Catering are delighted to offer a personal wedding catering service, where each wedding is treated as individually as the couple getting married. We work closely with our clients to co-ordinate your day. Our front of house manager Helen, along with her first class team, deliver an excellent standard of service catered to the formality of your day. Whilst Aimee, our in house chef, is in charge of all aspects behind the scenes, delivering delicious authentic & rustic catering to the highest standard.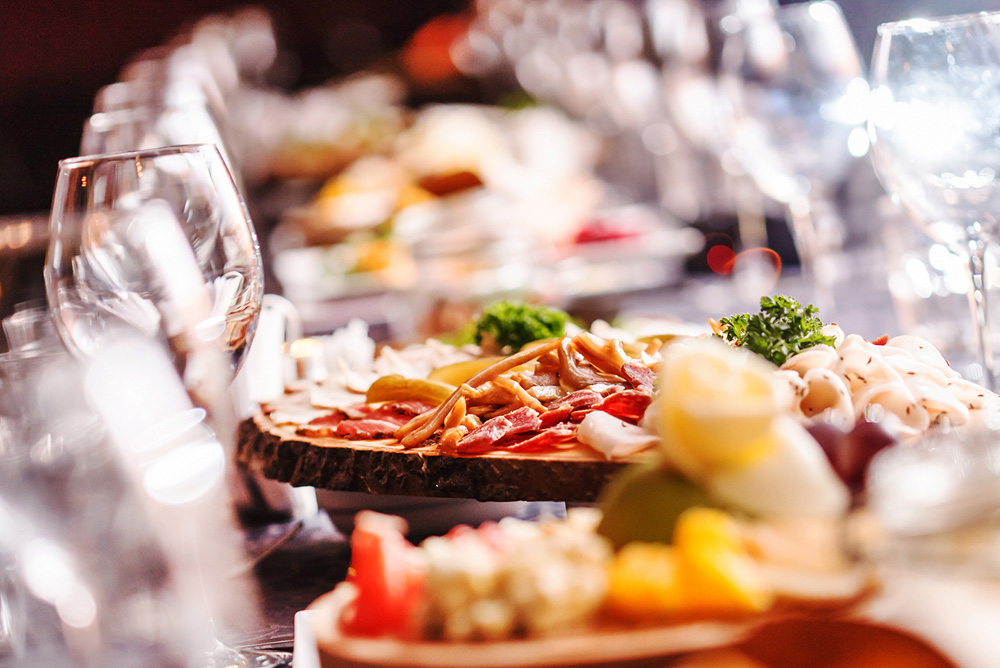 We're with you every step of the way!
We are fortunate to work closely with several premier wedding venues across the South West & have formed excellent working relationships. We offer you a variety of catering packages to both reflect the style of your wedding and to help create that truly perfect day.
With carefully selected, tried and tested menus for you to choose from, we provide a variety of options starting with delicious canapés through to a sumptuous wedding breakfast, with evening reception catering options also available.
DOWNLOAD WEDDING MENUS
"Aimee and Helen catered for our wedding at Ash Barton Manor. We absolutely loved them, we loved their food and we loved their wonderful 'can-do' attitudes and patient, calm manner! We could not have hoped for a more wonderful team to look after us on our wedding day and through all the planning"
Speak to us about our wedding catering service…
Whether you are looking for a small intimate occasion or planning a lavish wedding, H&A catering are here to help! For more information about our catering services in North Devon and surrounding areas, please contact us.
07580 255 791
helen@hacatering.biz