Indian street food: a taste for your senses!
H&A Catering's Indian street food menu is packed full of flavours; an array of Indian spiced marinated meats, delicious authentic curry sauces & homemade dhal served with freshly prepared roti breads seasoned with garlic & coriander butter.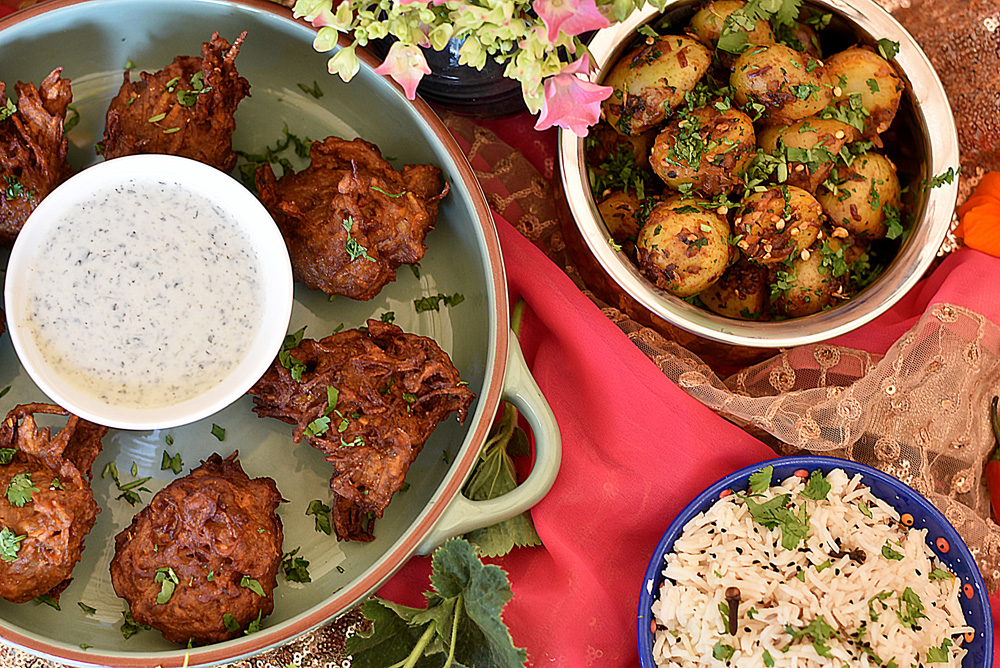 An event your guests will remember…
Our Indian street food is served in bio-degradable open boxes, with a choice of two curries per head, served with red lentil dhal, saag aloo and freshly prepared flamed roti flatbreads. Accompanied with a poppadum, onion salad, raita, mango chutney, chilli flakes, limes wedges and fresh coriander.
All served from our dressed gazebo with a selection of Indian themed decorations, which is guaranteed to bring a vibrant, colourful addition to your event; along with a with a feast for the senses.
DOWNLOAD MENU
"Aimee and Helen were so helpful and flexible. We changed our mind about a thousand times and they never lost patience with us. They always tried to accommodate us wherever possible and make sure we got what we wanted."
Speak to us about our Indian Street Food…
Whether you are looking for a small intimate occasion or planning a lavish corporate event, H&A catering are here to help! For more information about our catering services in North Devon and surrounding areas, please contact us.
07580 255 791
helen@hacatering.biz